The Ultimate Movie Quiz
This quiz follows the career of some people from Television shows to Movies, and sadly for some it goes back again. The first person to answer the most trivia questions correctly before April 14th will be crowned the winner! Some of these question may be simple but other require some taking a blast into the past.
1. What actor from the Boy Who Could Fly now does T.V. commercials? Jay Underwood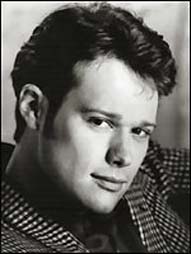 2. What one role from the Matrix movies combined two women from Bill Cosby's T.V. shows The Cosby Show & A different World? The Oracle

3. Which Friends actress was once a character on Quantum Leap? Jennifer Aniston (Rachel)

4. What two people do Saved by the Bell and The Parent Trap movies have in common? Haley Mills & Leanna Creel

5. What two people do Excalibur and Star Wars have in common? Alec Guiness & Liam Neeson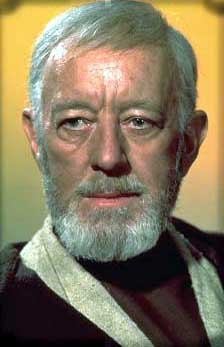 6. What character from SpongeBob SquarePants and Yes Dear was once a great actor in Disney movies like The Apple Dumpling Gang? Barnacle Boy

7. Which actress does the voice of Tour Guide Barbie along with the singing voice of Ariel not to mention dozens of other Disney character voices? Jodi Benson

8. Which cute child star got her first big break as a teen in the Napoleon Dynamite movie? Tina Majorino

9. Which major motion picture used the late Selena y Los Dinos band as a restaurant dinner show? Don Juan DeMarco

10. What spastic actor from Sleepover is now doing a commercial with the sour patch kid candies? Evan Peters (he's the one in the middle)

11. What child star actress from Zenon on the Disney channel is now a scandalous regular on soap operas? Kirsten Storms

12. What guy from the Facts of Life just won an Oscar for Best performance by an actor in a supporting role? George Clooney

13. What child scruff from Growing Pains died of hypothermia when the Titanic sank? Leonardo DiCaprio

14. Who was the awkward goof from Breaker High that became quite the romantic in the Notebook? Ryan Gosling

15. Which Carosi from Saved by the Bell did kids go hog wild for in all of the Lion King movies and spin offs? Leon Carosi (Ernie Sabella)

16. What two brothers have played curly-haired 70's rebels and military school troublemakers in popular WB reruns? Danny Masterson (Hyde from That 70's Show) & Chris Masterson (Francis from Malcolm in the Middle)
17. Which awesome Firefly/Serenity actor also did the voice of a unique robot among millions of NS5 robots? Alan Tudyk (Wash is amazing!)

18. Which Latin singer/actress first got her start as a dancer on In Living Color? Jennifer Lopez (aka J.Lo)

19. What farress from A Knight's Tale had to endure being a lady in waiting to Leo DiCarpio in The Man in the Iron Mask? Laura Fraser

20. What rejected astronaut from Apollo 13 is now an actor with an awesome name in CSI: NY on CBS? Gary Sinese (his character's name is MAC!)
Related Posts:
For the three contestant who tied on Movie Quiz #2 here is the ultimate in family movie questions! #1 What was the first name of the sled in Cool Runnings and why was that name suggested? Tuloolah, the name of Junior's mother #2 What was Sleeping Beauty's real name? Aurora (Briar Rose was her fake name while in ...
4 out of 5 broken ziti dishesDirected by Paul Weitz Is it just me or did this movie seem to fall of the face of the earth? It had some semi-big hipe, a so/so box office return, and only now that it is on DVD has it stepped back into the poorly-lit room that serves as ...
3 out of 5 butt-deployed machine gunsThe other movie I got to enjoy on my double-feature cheap theater Sunday was Astro Boy and even though I wasn't crazy about the overall execution of the film, there were some really great pieces. I loved all of the character designs by Imagi and most of the voice ...
This morning I just happened to catch the fact that Turner Classic Movies is running a tribute to Hayao Miyazaki (maybe just this month?) on Thursday nights. Here is an excerpt from their biography article about him: "Known as the 'Japanese Walt Disney,' Hayao Miyazaki is one of his country's outstanding directors of animation. His internationally ...
So all day yesterday I was drawing. Before work, in between projects at work, as soon as I got home, etc. I will spare you some of the many sheets of stuff like hands and heads and signatures and just show off some character work for "something" I am currently conceptualizing. Enjoy. (By the way, everyone seemed ...